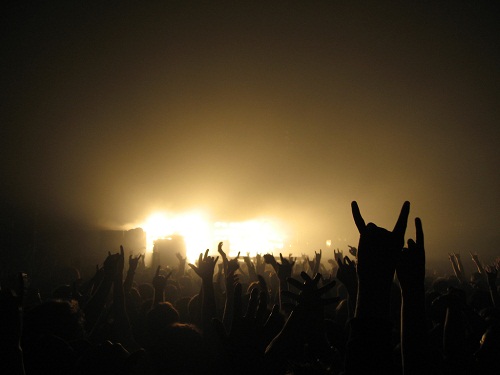 In every genre of music, concerts typically play a huge role in fan enjoyment.
Not everyone is into concerts, but many are hooked, and today I'd like to look at the science behind why concerts are fun (and even give you reasons to justify going to them :)).
Specifically, we'll be taking a look at why the research says concerts are a better purchasing decision than buying music.
As I did in my post on the psychology of music, we're going to be dropping science like a kid from Catholic school, but don't worry, I'll break down each study into laymen's terms and give you the "quick-and-easy" on why our brains love concerts.
Onward!