If you've talked with me before, you know that running websites is what I do.
Sophistefunk has always been one of my favorite blogs, but my inbox for this site looks something like this:
70% people submitting music
29% people asking me questions about starting a music blog or how to run a music blog
1% people submitting their music video which consists of them rolling around in a bathtub full of cereal (I shit you not, I actually got a submission like this once)
Obviously I can only accept a tiny chunk of the music submitted — otherwise I'd be posting 20 times a day and 19 of those posts wouldn't be top-notch quality.
I can (and have) answered a ton of questions about setting up a music blog, but it seems like it's the same questions over, and over, and over again.
So I figured: why not may one complete guide for anybody that's curious? A step-by-step instruction manual for starting a music blog, if you will.
And that is exactly what this is!
Why Start A Music Blog?
I've got to admit, most people think about blogs and bloggers like this:
Maybe back in 2005 blogging was like that.
Nowadays though, blogs are focused and they are topical, meaning you have to provide a lot of value/entertainment in a single topic (like electronic music!).
Running a music blog can be rewarding; here's just a few cool goings on that I've experienced from running Sophistefunk:
I've been invited to live shows and concerts all around the country, for free, even had air-fare paid.
Hung out with musicians that I've followed for years at said events.
Free music and pre-releases in my inbox. I often get albums multiple weeks before the official release date.
People & labels have sent me free stuff (headphones, shirts, concert tickets, etc.)
Let alone the fact that running a blog can be a part-time job's (or even a full-time job) worth of income.
Last, and most importantly, people send me emails like this: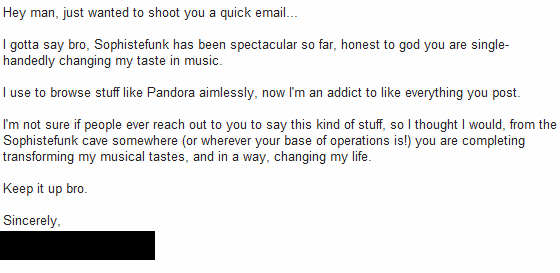 That's crazy.
I'm not saying any of this stuff to brag, I'm just leveling you that it can be rewarding to run a music blog and expose an audience to music that you really love.
I'm also saying that as motivation, because it can be a lot more work than you think.
As for this post, let's get into how you can actually START a music blog, in as little as 10 minutes flat.
1.) Riddle Me This: Who's the Best Host?
You could set up your blog on something like Tumblr, but you lose control when you allow someone else to maintain your content (remember when Tumblr went down for days a few months back? Yeah, that would suck for you).
You'll be much better off with your own host, and lucky you, hosting is dirt cheap these days.
The number 1 hosting provider for beginners is BlueHost, bar none.
It's super cheap, as low as $3.95 last I checked, and surprisingly (I mean it), their support doesn't suck.
I'm serious about that one, good hosting support is key, and I never would have stuck with BlueHost if their support wasn't good, no matter how cheap.
Luckily, the support I've gotten from BlueHost has been excellent, it really is the best beginner hosting package.
The best part: It lets you install WordPress in about 5-seconds, which is key for our next topic…
2.) Meet Your New Best Friend, WordPress
WordPress is the bomb diggity, and it's not just me who thinks that, WordPress is the most used platform (by a far margin) of the top 100 blogs worldwide.
Seriously, WordPress is kicking ass right now as a web platform, suck it Blogspot.
It's flexible, easy to use (non-technical), and best of all, it's free.
Before you being you just need to have a domain name ready for your site, aka the www.YourAwesomeSite.com URL you will use. Try to pick something memorable and short as you can, nobody likes a 30-letter domain name.
In your Bluehost dashboard (called cPanel), you will get one free domain just for siging up the first time, so you just need to pick it when registering and you're done!
3.) Installing WordPress in 1 Click
When you set up a BlueHost account and have your domain registered, you can now head to the Dashboard where you can do a 'One-Click WordPress Install', and they mean it, it's only one click.

You'll be given a temporary account name and password, which you can then change to your liking (hint: change the main username from "admin" to something else, makes your site harder to hack into).
After that, you can finally login and start posting on your site!
… The only problem is that your standard WordPress site looks like this: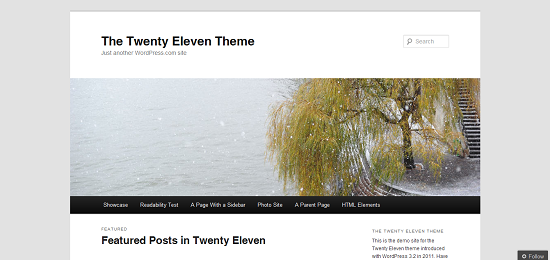 …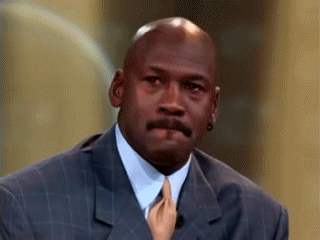 Terrible. Let's not have your site looking like that.
Luckily, you don't have to know how to design to have a beautiful site with WordPress.
WordPress offers "themes" that you can download or buy to 'skin' your site with a new look.
4.) Make Your Site Not-So-Ugly
WordPress themes are instantly installed 'templates' that change the way your site looks
They come in two varieties:
Free
Premium (paid)
Free themes are… well free, but they often lack a lot of features and don't have any support in case you have questions or errors.
You should never search for free WordPress themes in Google, 90% of those will contain malware or spammy links.
Instead, if you want a free theme, download from this place only:
I'd advise a 2-3 column theme that's easy for people to read. You can also use resources like SubtlePatterns to help with the design of your site.
Those themes are kind of… "meh", anywhere else I can look?
If you're like me, those free themes just don't do it for you.
If that's the case, I'd advise that you check out these premium theme offerings (designs are typically much better + more features available in each theme):
StudioPress Themes 

(Sophistefunk runs on this)

Elegant Themes Club 

(if I wasn't using the above, I'd be using this)
Once you have one of those installed, your blog won't look like it was created in 1999 using GeoCities.
No you can get started posting in style.
5.) Things to Keep in Mind
That's it, you're all set up and ready to start posting on your beautiful new blog.
Here are somethings to keep in mind though…
1.) You don't have to make a music blog
The directions here work for setting up a WordPress site of any kind.
You can set up an artist page, a personal site, or a blog about something that has nothing to do with music, it doesn't matter
2.) Stand out, or die
You need to make your blog stand out somehow.
Don't make another generic music blog that doesn't have focus or a unique offering; see what those other music bloggers are lacking and try to fill the gap.
Also, don't blog about something so obscure that nobody will visit your site: you may love extreme-chili-eating-on-a-bicycle-in-the-Poconos, but who else does that?
Point is: Pick a popular topic, but do it like nobody else has done it before.
Sophistefunk got popular by covering experimental electronic music, rather than posting about ass house music like nearly every other electronic music blog out there, at the time.
3.) If you build it, they WILL NOT come
Just blogging on your site is not enough.
You need to figure out how to get people to visit it, they won't just find it magically.
Tell people, connect with other music bloggers for mutual promotion, start a YouTube channel, guest post for other blogs, interview musicians and get them to share it, get creative.
This is where most people fail: they build a site and just expect people to show up.
You gotta get your name out there without spamming, just provide great content and connect with other people doing the same thing, get them to link to you!
That's A Wrap
Whew.
That was a whole lotta text, hopefully answering all of the major questions you had.
Now I can use this (or you can use this for others) to refer people on how to set up their own blog, no more answering the same questions.
I sincerely hope that it helped!
I will hopefully see you out there rocking a blog more popular than Sophistefunk in a couple months, just remember to keep at it and always look for creative ways to get a little press for your site!
Best of luck,
Greg
Disclaimer: some links in this post are 'referral' links, meaning I get a commission if you purchase through them. I only reference services that I use (like BlueHost) and highly recommend, and you of course are under no obligation to click them, they do not effect your price and buying through these links is just a way to say "Thanks" for this guide. Take care. 🙂